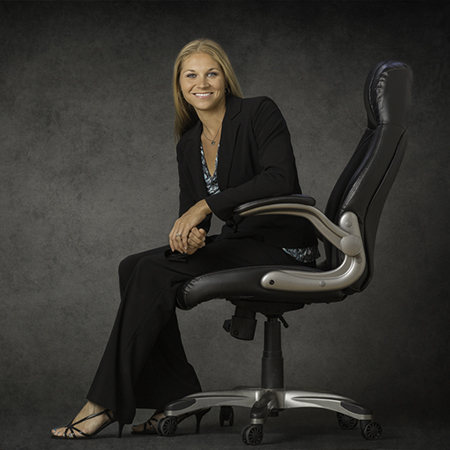 Alicia J. Teubert
Private Practice Lawyer
Practice Areas:
Asset Sales; Business Formation, Planning and Transactions; Commercial Leasing; Commercial Real Estate Acquisition, Development and Finance; Construction and Lien Law; Contracts; Corporate and Commercial Law; Land Acquisition and Sale; Mergers and Acquisitions; Negotiable Instruments; Secured Transactions
Admitted:
2010, Tennessee
Law School:
University of Tennessee College of Law, J.D.
Alicia Teubert joined Elmore, Stone & Caffey, PLLC, in 2010 as an associate attorney. Her primary practice areas are business and real estate transactions. She is a member of the Knoxville Bar Association, Tennessee Bar Association, American Bar Association, Tennessee Lawyers' Association for Women, and the East Tennessee Lawyers Association for Women.  Alicia received the Tennessee Bar Association Young Lawyers Division 2017-2018 President's Distinguished Service Award for her work with the Diversity Leadership Institute program.
She was born and raised in Saline, Michigan. Alicia attended The University of Michigan-Ann Arbor where she graduated with high distinction with a Bachelor of Arts in Political Science and Communications, but her love of the mountains drew her here to East Tennessee.
She graduated with highest honors from The University of Tennessee College of Law in 2010 with a Concentration in Business Transactions being ranked 5th in her class, being inducted into The Order of the Coif, and receiving the Class of 2004 Business Transactions Award – an award given to the top Business Transactions student, as determined by the Business Transactions professors.
While in law school, Alicia coordinated the Pro Bono Animal Law Project and served on the board of the Student Animal Legal Defense Fund. She was a member of Transactions: The Tennessee Journal of Business Law, the Business and Tax Law Association, Phi Alpha Delta and the Hamilton Burnett Inns of Court.
Alicia is married and has two dogs, both of whom she considers her children: Diego (a Pomeranian) and Copper (a Golden Retriever mix). Alicia is best described as an avid animal lover – especially horses and dogs. She began riding horses when she was five, showed through college, and will always hold a passion for riding. She volunteers with the Knox County 4-H Horse and Pony Project Group and currently serves as their advisory board chairperson, and horse judging coach.
Alicia is also an avid runner.  She's a Boston qualifier and an active member of the Knoxville Track Club.  She is race director for KTC's Strawberry Plains race and currently serves as the Immediate Past President of the KTC Board of Directors. She and her husband run together and have completed fifteen marathons.  Their goal is to run a marathon in each state and to run the Boston Marathon side-by-side.
When Alicia is not working, volunteering or running, she loves spending time outdoors with her husband hiking, biking, camping, and exploring the mountains of East Tennessee.