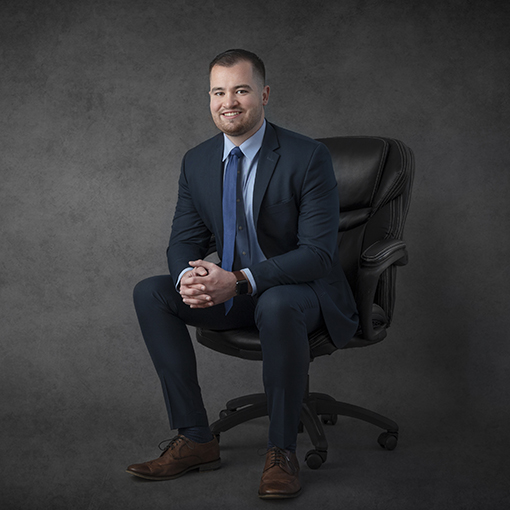 Jacob King
Private Practice Lawyer
Practice Areas:
Banking Law; Commercial Real Estate; Contracts & Leases; Corporate Law; Health Care Law; LLC & Partnership Law; Mergers & Acquisitions; Real Estate Finance
Admitted:
2021, Tennessee
Academic:
University of Tennessee: 2018, B. S., Arizona State University; 2021, J. D., with honors
Jacob King joined Elmore, Stone and Caffey as an associate attorney in 2021. His focus areas include general business, real estate, and taxation. Jacob is a native of Knoxville, Tennessee and stayed in Knoxville until he graduated from the University of Tennessee in 2018.
After graduating from the University of Tennessee, Jacob attended the Sandra Day O'Connor College of Law at Arizona State University. At Arizona State University, Jacob served as an associate editor for the Corporate and Business Law Journal and as a Board Member for the University Hearing Board. Additionally, Jacob was awarded the CALI Excellence for the Future Award for both Securities Regulation and Working with Accounting Expert Witnesses. Jacob was also distinguished as a Willard H. Pedrick scholar for two respective semesters while at Arizona State University. While in law school, Jacob worked for the Arizona Commerce Authority and the Maricopa County Public Defender's Office.
When he's not at work, Jacob enjoys watching the Volunteers, finding his next recreational sports league to join, and trying to catch up on his backlog of classic films.
Westwood Building
5616 Kingston Pike
Suite 301
Knoxville, TN 37919
phone (865) 766-0056
fax (865) 766-0570
R. Scott Elmore
Robert S. Stone (1951-2014)
Wynne du M. Caffey-Knight
Trent Kinkaid
Jacob King