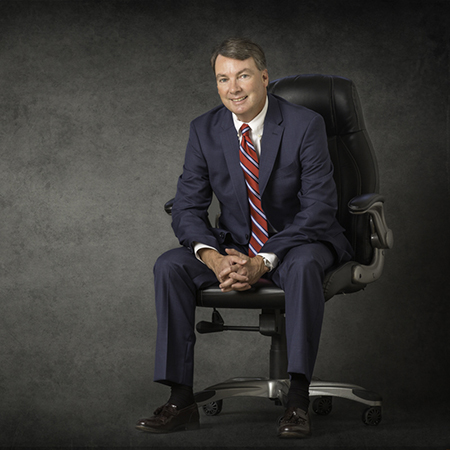 R. Scott Elmore
Private Practice Lawyer
Practice Areas:
Banking Law; Commercial Real Estate; Contracts & Leases; Corporate Law; Health Care Law; LLC & Partnership Law; Mergers & Acquisitions; Real Estate Finance
Admitted:
1991, Tennessee; 1992 U.S. Court of Appeals, Sixth Circuit and U.S. District Court, Eastern District of Tennessee
Law School:
University of Tennessee at Knoxville, J.D.
R. Scott Elmore is the managing member of Elmore, Stone & Caffey, PLLC, located in Knoxville, Tennessee.  Prior to establishing Elmore, Stone & Caffey, PLLC, Elmore was the President and Sole Shareholder of The Elmore Law Firm, P.C., from 2000 through 2008.  Elmore began his legal career with McCampbell & Young, P.C., Knoxville, Tennessee, in 1989, as a law clerk while attending the University of Tennessee College of Law.  Upon graduation, he was hired as an associate attorney and became a shareholder of the firm in 1997.
Throughout his legal career, Elmore has engaged in a general business and transactional practice with an emphasis on business, banking and commercial real estate. During his thirtyplus years of practice, Elmore has represented numerous local and regional banks in documenting and structuring large commercial loans, participations and other matters relating to bank operational affairs. As part of his commercial real estate practice, Elmore has represented developers of hotels, shopping centers, multi-family properties, office buildings, nursing homes, independent living centers, residential subdivisions, condominiums, and national fast food franchisees. Elmore's general business law practice includes ongoing representation of local family owned, regional and publicly traded entities. Recently, Elmore has assisted with over 20 mergers and acquisitions in the health care industry.
In addition to being an attorney, Elmore was one of six (6) organizers of American Trust Bank of East Tennessee ("ATB"), a state-chartered bank which opened in February of 2004.  The Bank was headquartered in Knoxville and had branches located in LaFollette and Lenoir City, Tennessee. In December 2016, ATB merged with Citizens Bank of Elizabethton, Tennessee.  During his twelve (12) year relationship with ATB, Elmore continuously served on the Board of Directors and various bank committees, including Executive, Loan, Audit, Special Assets and Compliance.  During this time with ATB, he actively participated in and provided guidance and oversight in substantial loan and operational decisions including the ultimate merger with Citizens Bank.  As a result of his multiple roles with ATB, Elmore has extensive experience in banking affairs, and has been engaged as an expert witness in banking litigation.
During his life, Elmore has been strongly involved and engaged in community activities and charitable services.  In 2022, he was selected to the UT Knoxville Chancellor's Associates Program. He was a member of the Leadership Knoxville Class of 2020. He previously served as the Chairman of the Board of Directors for Junior Achievement of East Tennessee, Inc., and was directly involved in the fund-raising and construction of the $12,000,000 Junior Achievement BizTown facility located in Clinton, Tennessee.  For his efforts, he was awarded the National Bronze Leadership Award by Junior Achievement in 2008.  He has been a youth Sunday School teacher at Cokesbury United Methodist Church in Knoxville, Tennessee, a former cub scout leader for Pack 346 of the Great Smoky Mountain Council and a youth basketball coach for over ten (10) years.
Elmore graduated from the University of Tennessee in Knoxville in 1987 with a Bachelor of Science in Business with Honors.  He graduated from the University of Tennessee College of Law in Knoxville in 1991.
Elmore has been peer rated AV for highest level of professional excellence by Martindale-Hubbell and his peer attorneys. Elmore has been honored as a Top Attorney in Knoxville in banking law, contract law, real estate finance and development, commercial transactions and UCC law in both City View Magazine and U.S. News Best Lawyers. 
Elmore has been married thirty-three (33) years to Leslie Jackson Elmore.  They have two (2) sons, Jackson and Jameson.
Westwood Building
5616 Kingston Pike
Suite 301
Knoxville, TN 37919
phone (865) 766-0056
fax (865) 766-0570
R. Scott Elmore
Robert S. Stone (1951-2014)
Wynne du M. Caffey-Knight
Trent Kinkaid
Jacob King