Wynne du Mariau Caffey-Knight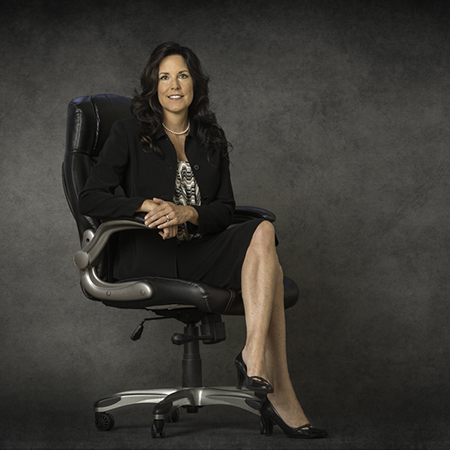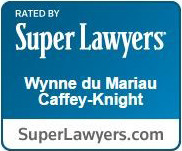 Wynne du Mariau Caffey-Knight
Private Practice Lawyer
Practice Areas:
30 years litigating at trial and appellate levels in Construction Commercial, Insurance Defense, Medical Malpractice Defense, Personal Injury, Product Liability, and Wrongful Death disputes. She is a Rule 31 Listed Mediator in General Civil Mediation.
Admitted:
Tennessee; Texas; U. S. District Court for the Eastern District of Tennessee; U. S. Court of Appeals for the Sixth Circuit; U. S. Supreme Court.
Academic:
University of Tennessee: 1986, B. S., with highest honors; 1991, J. D., with honors; Inducted as a National Member of The Order of Barristers for Courtroom Advocacy.
Wynne's peers selected her as a CityView Top Attorney for wrongful death, products liability, medical malpractice defense, consumer protection defense, federal court practice, appellate court practice, and personal injury. She is honored by U. S. News Best Lawyers for commercial and construction litigation and by Super Lawyers for Medical Malpractice Defense.
Wynne is a Past President of the Knoxville Bar Association's Board of Governors and is a Fellow of the Knoxville Bar Foundation on Tennessee Supreme Court Justice Sharon Lee's nomination. She has actively served in committees and sections, including Access to Justice (past Co-Chair), Alternative Dispute Resolution, Corporate Counsel, CLE, Functions, Interprofessional Relations (past Co-Chair); Law Office Technology, Membership, Professionalism, Publications, Unmet Legal Needs of Children, and Work/Life Balance.
Wynne is a past-President of the statewide Tennessee Lawyers' Association for Women, chaired its CLE and its Elected and Appointed Officials Committees, served as Judicial Liaison and on the Empowerment Conference Committee. She is also a past-President of the regional East Tennessee Lawyers' Association for Women, received its highest Spirit of Justice Award, and chairs its Komen Race for the Cure Team. She served on Komen East Tennessee's Board and Executive Committee. Wynne is a member of the International Association of Defense Counsel.
Wynne is a 2021 graduate of Leadership Knoxville.
She taught Advanced Trial Practice as an Adjunct Professor and lectures to attorneys and other professional groups.
She is an American Bar Foundation Fellow, has been a guest member of the Tennessee Judicial Conference's Executive Committee and the Tennessee Bar Association's Board of Governors, a Diversity Institute Mentor and appointed to the TBA Glass Ceiling Taskforce. At the Tennessee Supreme Court's requests, she serves on its Pro Bono Advisory Committee to the Access to Justice Commission.
Wynne and her husband Wayne Knight have four children.
Westwood Building
5616 Kingston Pike
Suite 301
Knoxville, TN 37919
phone (865) 766-0056
fax (865) 766-0570
R. Scott Elmore
Robert S. Stone (1951-2014)
Wynne du M. Caffey-Knight
John Towers Rice
Trent Kinkaid
Jacob King